ST. JOHN'S AND AREA REAL ESTATE SALES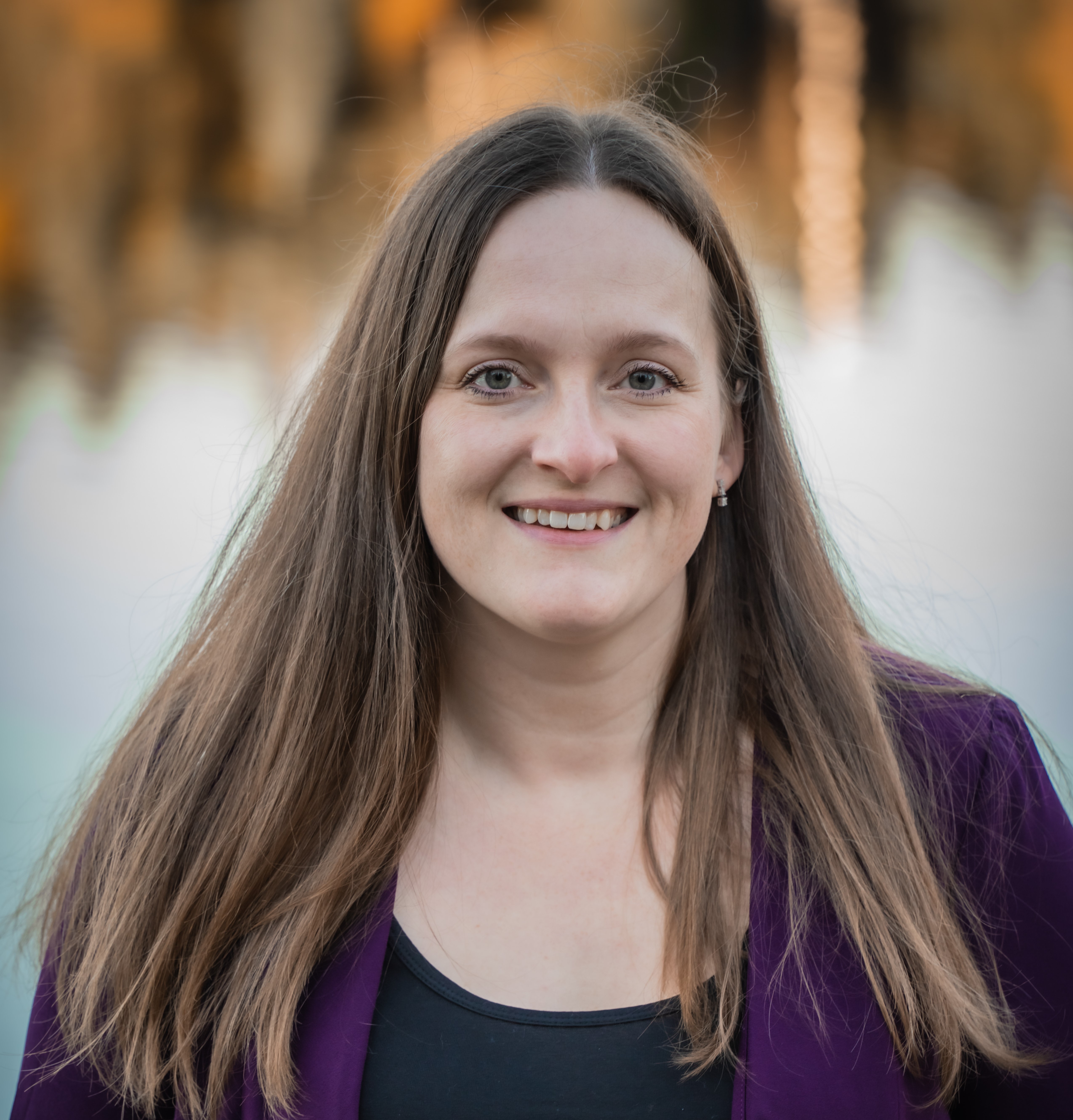 Very simply, my promise to you is to never attempt to push or pressure you to do anything you don't want to do. No Pushing you to buy a house you're not sure about, No Pushing you to pay a price you're not comfortable with, and certainly No Pushing you to accept an offer you're not happy with. I simply provide the exceptional service you want, and the practical and honest advice you need, with No Pushing.
I have been a full-time REALTOR(R) since 2009. I work with buyers and sellers in the greater St. John's area, including Conception Bay South, Paradise, Mount Pearl, St. John's, Torbay, Pouch Cove, Flatrock, Portugal Cove-St. Phillip's, Petty Harbour – Maddox Cove, and Logy Bay – Middle Cove – Outercove.
Allison is a fantastic real estate agent. We've bought and sold with her and will continue to do so. She's knowledgeable, provides great advice, and creates a comfortable environment where... read more I'm confident to voice my thoughts and make decisions (rare in a real estate agent!). She goes beyond typical agent duties - she once lent us furniture to stage with! and spent hours helping to pick out wall colors! And while some agents disappear once the offer is signed, Allison stays with the process until the very end. I've recommended her to a number of friends and they've all told me they were 150% happy with her service. I'm completely confident in her abilities and will continue to work with her as long as I can.

Melanie Payne


13 January 2022

Allison was my real estate agent back in 2015 when I bought a house. She was very knowledgeable of the area. I would highly recommend Allison to anyone as an agent

Shane Cyr


19 January 2022

Allison is great whether you're buying or selling! She has been my realtor since 2009 and I've both bought and sold with Allison. She goes above and beyond, is fast... read more and responsive, knowledgeable and professional. If you're selling, she takes amazing photos, her listings are eye catching and professional, and she has a lot of contacts to make sure your listing gets in front of the most people. Both properties I listed through Allison sold in two weeks or less (one of these was in the height of a pandemic!) . If you're buying, Alison gets you in to see a property super fast, giving you the advantage if you want to make an offer before anyone else gets to see it. She's honest and not pushy at all. She wants you to find the property that's right for you and isn't in it just to make a sale. You'll never feel pressured and can rest assured she has your best interests at heart. Allison is also a great realtor if you're building. She helped me navigate that process and was great helping me deal with the builder to make sure I was getting everything I wanted. She also drove around to a bunch of remote areas helping me search for a vacation property! You will not find a realtor who works this hard to help you find the home (or cabin) that's perfect for you!

Jennifer Leigh Marshall


10 January 2022

Allison went above and beyond for us with finding our home. We can't thank her enough!

John Farewell


12 January 2022

Having Allison Hull as a real estate agent was the best choice that we have ever made. Our lives changed completely specifically because Allison was looking out for... read more us. We would have missed the boat without her. We viewed many homes with Allison and there was one in particular that we looked at that we all really liked. We crawled under the basement and looked at the bones and she was quick to point out the risks and estimate of potential costs involved. She quickly assessed that the house was probably about $30,000 over-priced. It was clear to me that she understood home inspection issues well beyond what is expected of a real estate agent. She can articulate the workings of a heating system, foundation, plumbing, and so on. It seemed to me that she built a house or two – though she told me that she didn't. Throughout our conversations, Allison demonstrated that she is extremely ethical and motivated by representing her clients to the best of her ability, and able she is. I have learned so much about real estate by talking to Allison. It is not only home inspection issues and value assessments that excels in, but she was never stumped with any of my many questions. She easily explained insurance issues that even my insurance agent could not explain to me. We continued on looking at homes and she was so patient with us, particularly since I told her that we were not committed to purchasing a home as renting cheap seemed like a better option than paying more each month for a lesser quality home than what we were renting – it made no sense to me to buy. However, Allison was always ready to view more homes when we made a request and we always had fun doing so with her as she was as excited as we were, even when many of the houses that we looked at were becoming predictably disappointing to us. It was hard to find what we wanted in our price criteria. Allison quickly developed an excellent intuition of what we were looking for. Aside from the automated emails that real estate agents send – she called me one day about something that I had to see and it was going to sell fast. I stopped paying such close attention to the automated emails so I would have not known about this otherwise. I knew that this was serious as Allison is not a pushy agent. It was just that she knew that this was the perfect home for us at the right price – a rare gem. We are now living in that house. Allison paid attention beyond what I would expect and we are so gratuitous that it was Allison that we chose – otherwise we would be in a different situation. We recommend Allison to anybody looking to buy or sell a home or any other real estate transaction that Allison specializes in. Allison was the key factor for us securing a beautiful home. Thank you so very much, Allison. Happy New Year!

Jenn Fries


2 January 2017

I bought my first home with Allison's help back in 2011 and she did not hesitate to provide support at every step of the process. She made the experience easy... read more and successful. Since then, Allison has been a regular contact of mine as I ask her questions about the housing market and my future plans. Allison gives valuable sound advice and I highly recommend her!

Germaine Payne


20 January 2022

I have been meaning to post this review for a while, but Allison helped us buy our first house last year and she is very professional and great to work... read more with! I can say this from a completely objective point of view as neither of us had any connection with Allison prior to working with her. She was always available to meet with us at our convenience and true to her slogan she was not pushy at all and was able to point out pros and cons of different houses we looked at. She took all our needs and wants into consideration and helped us find a great house. Definitely recommend!

Nikki Sooley


30 January 2016

Allison was great! She really helped us, as new home buyers, to feel comfortable and guide us through what we needed to know honestly and openly. I would highly recommend... read more Allison to anyone, it was a great experience.

Suki Sukunendran


16 January 2022

Allison knows the market and was able to direct me to exactly what I wanted. Highly recommend her if you are looking for real estate in St. John's and area.

Sharon Hann


10 January 2022

Allison is an awesome realtor! She made buying a house easy, and was always available fo viewings, questions, or concerns. She is professional, friendly, and great to work with. I... read more highly recommend her!

Valerie MB


15 March 2018

Allison is a fabulous realtor. Not only is she patient and friendly, she is incredibly knowledgeable and does everything she can to make buying and selling a home as painless... read more as possible for everyone involved. A+ customer service, and no pressure.

Jennifer Jones


23 July 2013

As a new resident of Newfoundland and first-time home buyer, Allison couldn't have been more helpful, knowledgeable and patient. She really took the time to explain all the ins and... read more outs of purchasing a home. Having my heart set on restoring an older home, I even discovered that Allison is not only a great real estate agent but she also has a wealth of knowledge on home renovation and upgrades. Looking back on my entire home buying experience, with everything from lawyers to inspections, contractors, and insurance companies, I have to say that working with Allison was the most enjoyable part of the whole process. I can't recommend her enough!

Kate Dorzinsky


1 July 2022